Do you want to surprise your partner with a romantic holiday filled with romantic things to do in Derbyshire this summer? If so, you've come to the right place because we've compiled a list of delightful day trips filled with intimate activities for you and your loved one.
Follow in the footsteps of iconic literary greats and write your own love story amid Derbyshire's stunning scenery, historic buildings, and charming villages.
1. Hop Across the Stunning Dovedale Stepping Stones
Dovedale is ideal for a romantic stroll. It's a popular natural feature in the Peak District National Park, attracting over a million visitors each year. However, visiting on a quiet day with your partner allows you to fully appreciate the area's true beauty.
Furthermore, Dovedale's Stepping Stones are located in a beautiful part of the county that most Derbeians have visited at some point, often as children. That's why a trip back there for a romantic day out can be extra special – fresh air, beautiful scenery, and nostalgia. 
You can begin by driving to Ilam Park and then take a 2.5-mile walk to the river Stepping Stones, which takes just under an hour. Moreover, the setting is absolutely breathtaking.
2. Fly Across in the Heights of Abraham Cable Car
The Matlock Bath Heights of Abraham cable cars is truly one of the most romantic and fascinating things to do in Derbyshire. 
Being whisked high into the air with your loved one and looking down on the beauty below that is the one-of-a-kind Derbyshire landscape, what could possibly be more romantic? 
The cable ride isn't just it. There are also mesmerising caverns and exhibitions to discover, making it a truly unique Derbyshire leisure attraction. For more information, head to the Heights of Abraham website or call 01629 582 365.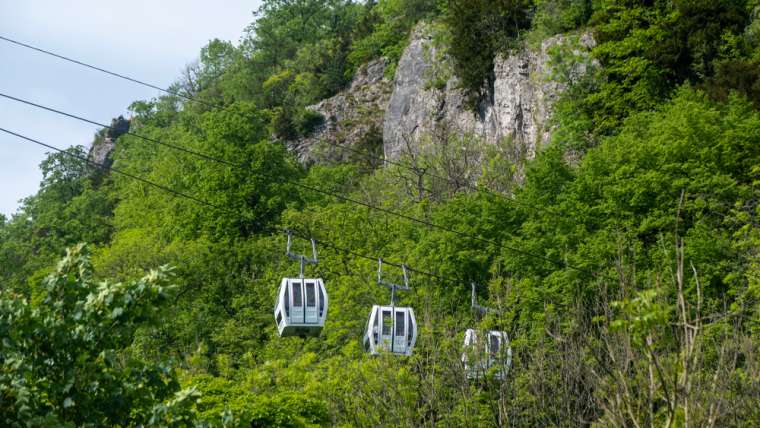 3. Visit the Romantic Haddon Hall
Haddon Hall, frequently regarded as being one of the "most perfect houses to survive the Middle Ages," is full of charm! Furthermore, the story of John Manners and Dorothy Vernon's elopement from the Hall is one of the Peak District's most romantic tales. 
The Hall, which was founded in the 12th century, was expanded and redeveloped throughout medieval times, and its appealing features include a magnificent Long Gallery and terraced gardens. 
Interested in the romantic history of the Hall? Dorothy Vernon, the daughter of Haddon's owner Sir George Vernon, is thought to have eloped with John Manners, son of the 1st Earl of Rutland, in 1563. Sir George allegedly disapproved of the marriage, so Dorothy, according to legend, fled with her lover during a party at the Hall. 
That isn't all – Haddon has also served as the setting for numerous romantic blockbusters on television and film, including Pride and Prejudice and Jane Eyre adaptations.
Furthermore, Haddon Hall, Restaurant and Gardens is now open for the 2022 summer season. Don't miss out, choose from a selection of wonderful guided walks within the Medieval Parkland with your loved one this season.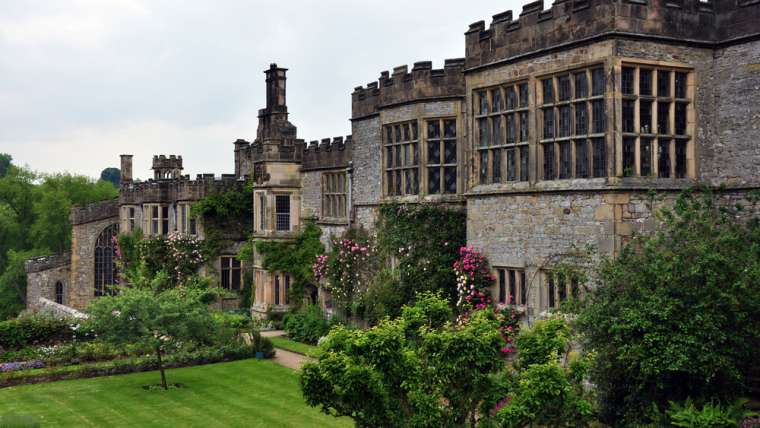 4. Journey Through the Manifold Valley
The Manifold Valley is known for its picturesque villages and quiet lanes and has some of the best scenery in the county, making it one of the most charming things to do in Derbyshire. 
Moreover, the Manifold Track is the perfect destination for a romantic walk or bike ride that follows the old route of the defunct Leek and Manifold Light Railway. It runs for a little more than eight and a half miles from Waterhouses to Hulme End, and all but two miles are traffic-free and shared by walkers, cyclists, and pony-trekkers. 
Additionally, the Manifold Track is linked by numerous paths and bridleways to the neighbouring limestone plateau, where visitors can explore the rugged landscape and quaint villages, making it the perfect romantic day out.
Furthermore, some of the highlights include Thor's Cave, which is about 250 feet up from the Track and includes a steep walk with spectacular views, as well as the lovely villages of Alstonefield, Warslow, and Ilam, made up of stunning Swiss chalet-style houses.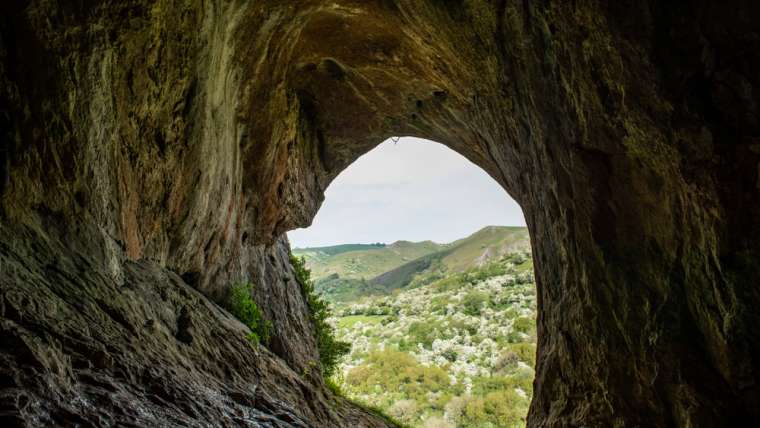 5. Stay at Our Luxury Cottage
Now that you've discovered a few romantic things to do in Derbyshire, we'll turn our attention to finding the ideal romantic property for you and your loved one to enjoy.
Jack's Cottage
Rustic Retreat's Jack's Cottage is located in Brassington, a peaceful, unspoiled conservation village on the periphery of the Peak District National Park. Brassington is a classic limestone village with cottages dating from the 17th and 18th centuries. 
So, what exactly makes up Jack's Cottage? This Peak District Holiday Cottage includes a cosy sitting room with super comfortable seats surrounding the wood burner, as well as a gorgeous kitchen and dining room filled with all the appliances you could possibly need! 
Additionally, there are two lovely bedrooms that can accommodate up to four people if you're planning on going on with another couple. The shower room is also incredibly sleek and well-equipped.
Jack's cottage also features a wonderful patio garden with bright plants and a relaxing rattan dining table and chairs, as well as an appealing luxury hot tub, which ensures our lovely guests will be thrilled with their stay.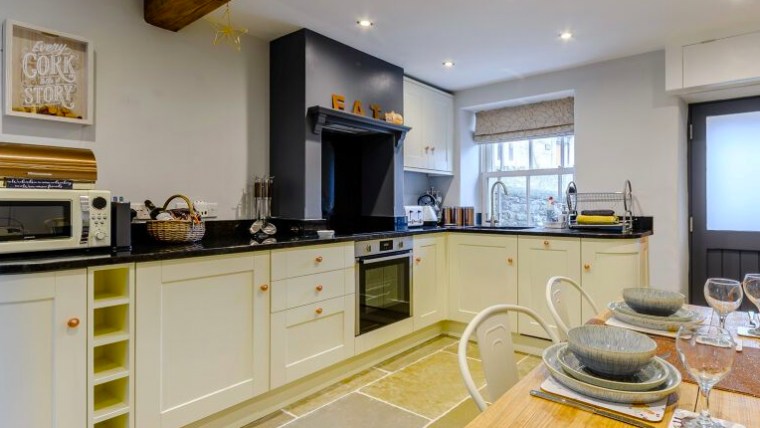 What to Do Outside of Jack's Cottage 
What else can you do in the area to enjoy your time? Head to the stylish bistro set toward the front of the cottage, which allows you to watch the world travel by while sipping a delicious morning cup of coffee and admiring the countryside views of Carsington Pastures. 
Lastly, ​​our property provides a peaceful retreat as well as an ideal base for exploring everything this beautiful area has to offer. Don't miss out, book your stay with us now.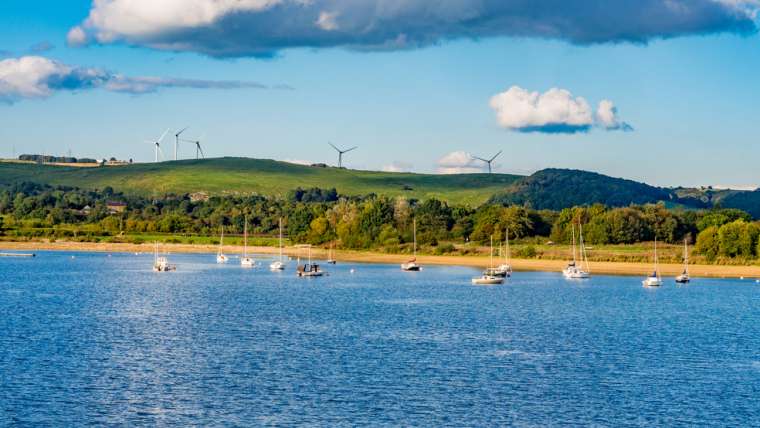 Lastly, we hope you have the most wonderful getaway with your partner! Comment below what your top 5 romantic things to do in Derbyshire are.
Have any questions for us? Feel free to contact us and we'll be more than happy to help!